The
Gant
side of our family has some great news....On July 12
th
, Billy's sister, Amy, had a precious little girl. Her name is Anne Claire and she just completes their little family. We went this week and spent the day with the
Underwoods
and felt completely blessed to be surrounded by so many little ones.
Here are her first two,
Gant
(age 4) and Reid (age 15 mo)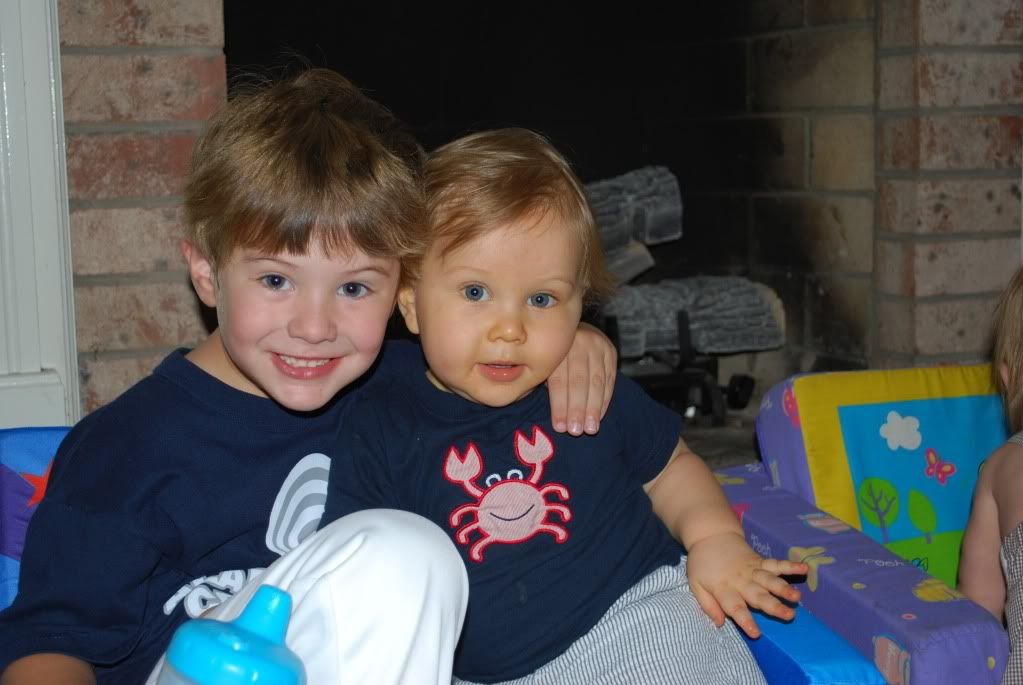 This is about the best we could do for the group photo of the older cousins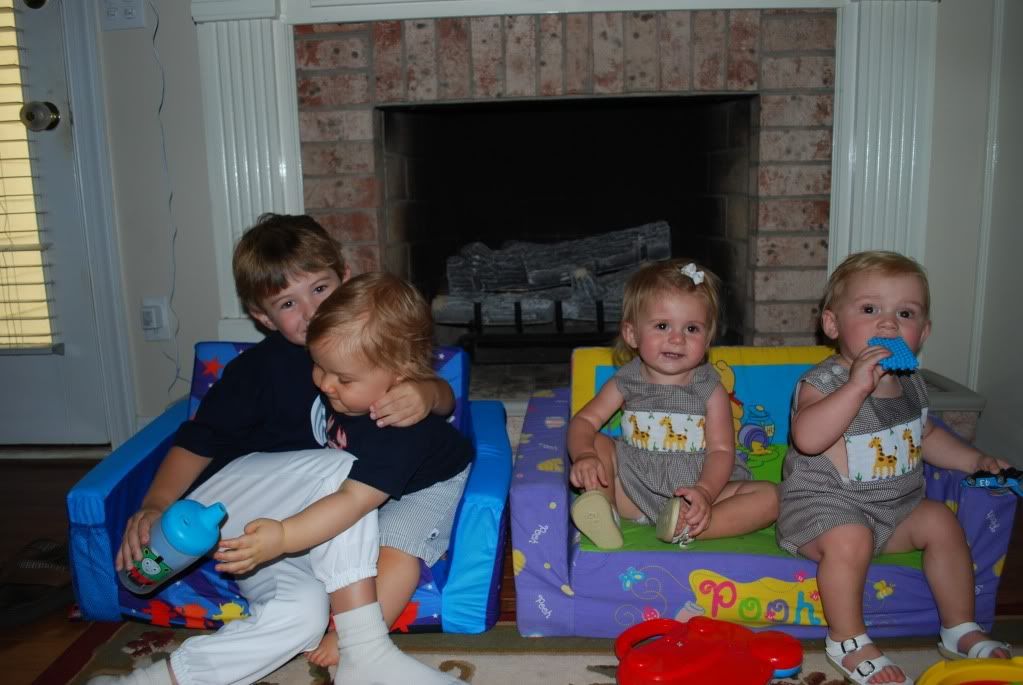 I promise my two had a good time even though they look extremely unhappy in this picture! It was the end of the day, but it is great of the Underwoods.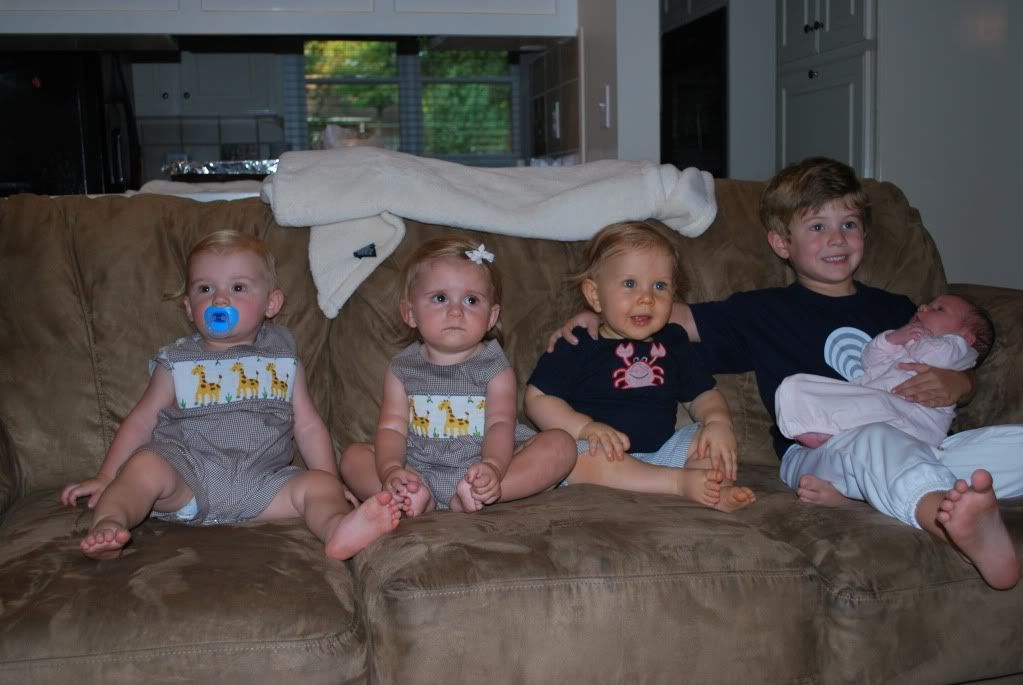 Henley finally got her first GIRL cousin. The girls meet for the first time -- I love the way Anne Claire was looking up at her.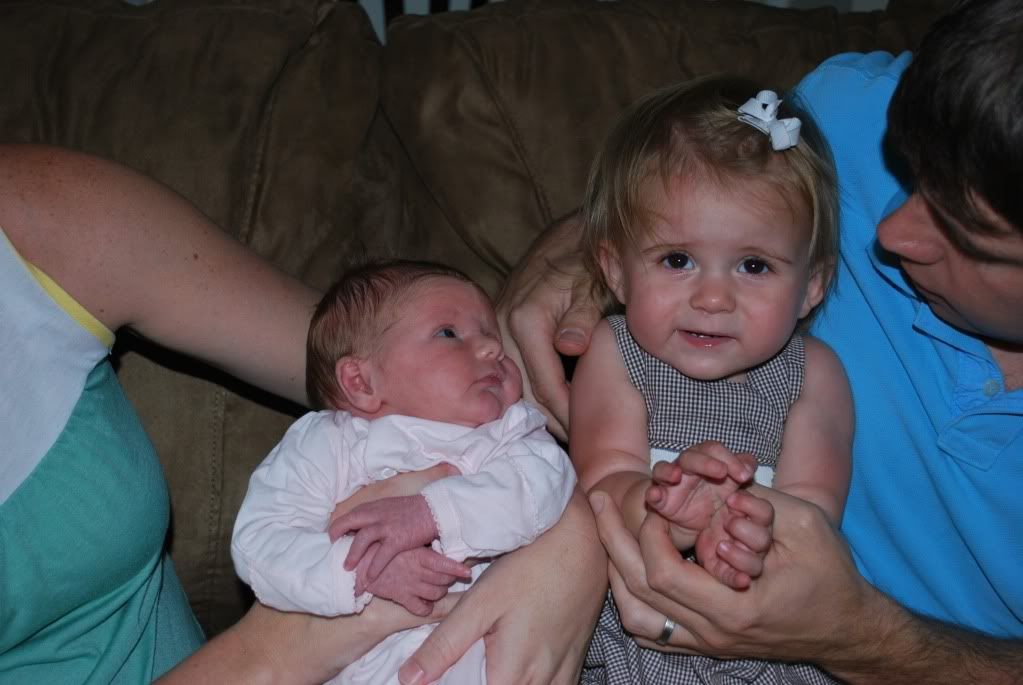 This is Miss Anne Claire Underwood -- pretty and perfect.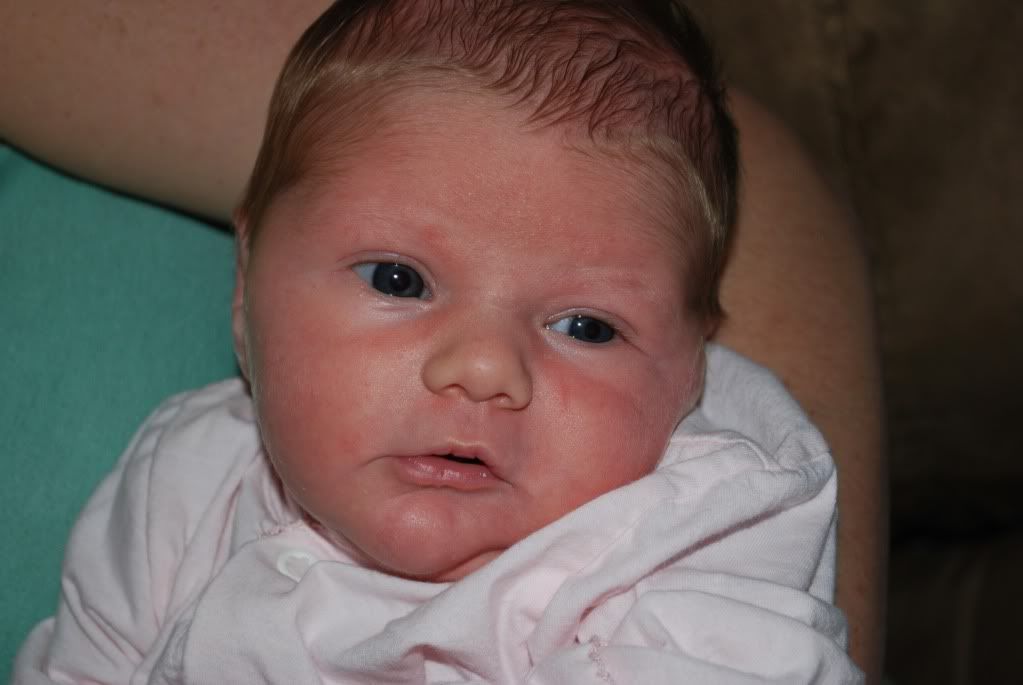 This picture doesn't really make sense, but I had to post it. Henley was being shy with the camera and debuted a new smile. So funny...this girl!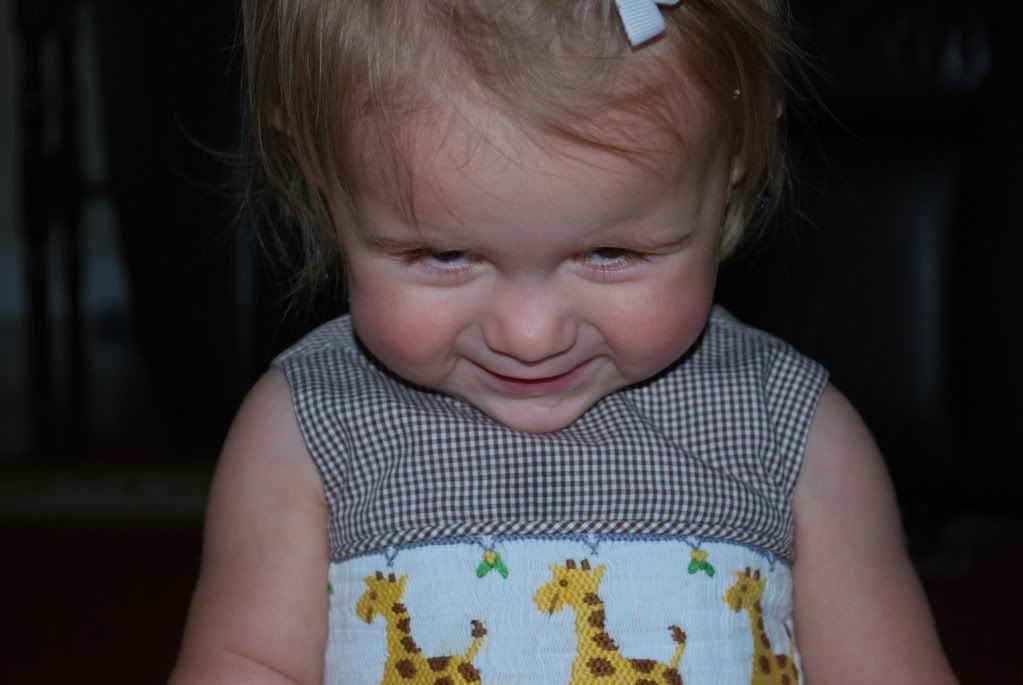 Well, the summer is coming to an end...it is sad, but I'm gearing up for another good school year. I have loved being home with the babies and look forward to another relaxing, trip-filled summer next year.