So, ok, I know they aren't in "real" school yet, BUT I just had to dress them up for their first full day of daycare. I mean they did move up to the next class...isn't that something like growing up? Seriously, they are growing up WAY too fast. It is flying by, but we are soaking in every minute. Just look at this little girl on her way to "school" on Monday. Does is get any cuter?
Davis still had a little bed-head but just look at the precious coordinating outfits? Henley wore the pink pigs and Davis had a tractor pulling a prize, blue pig. I can't even put into words how cute they were.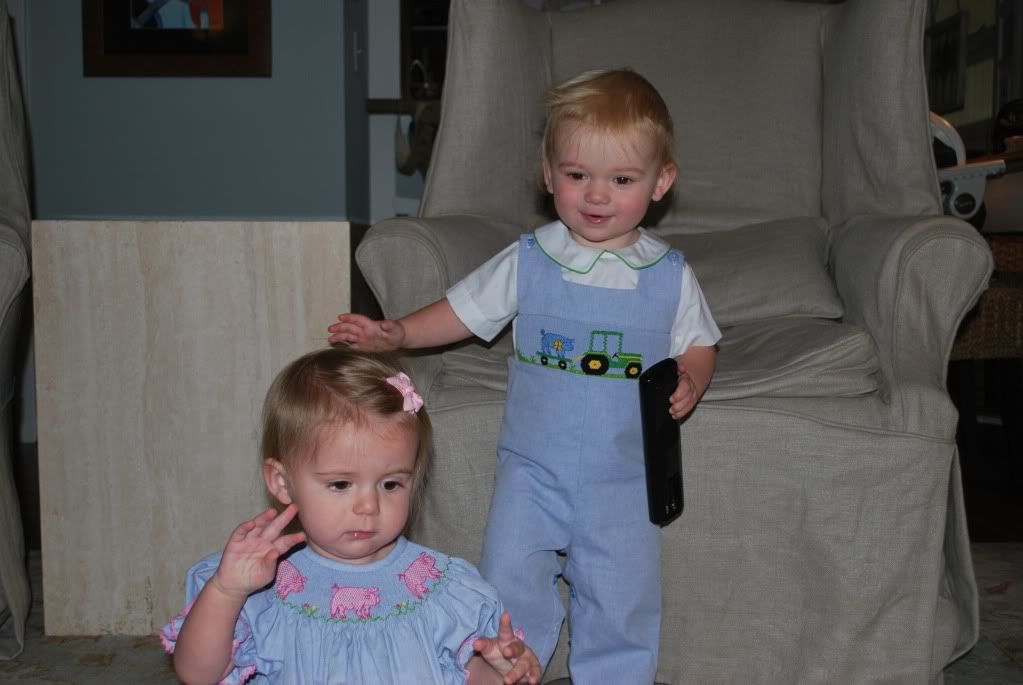 When I showed him his outfit the night before, he just couldn't stop pointing at the pig and saying "dooog?!" and the tractor and saying "car-car." So we just let him believe it was a "car-car pulling a doooog." He was thrilled to say the least.
The day was great. Have I mentioned how much I LOVE their daycare? The ladies in the next class were waiting all year last year just to get my babies into their class. Needless to say, the teachers were waiting at the door on Monday AND thought the twins were just as precious as we did.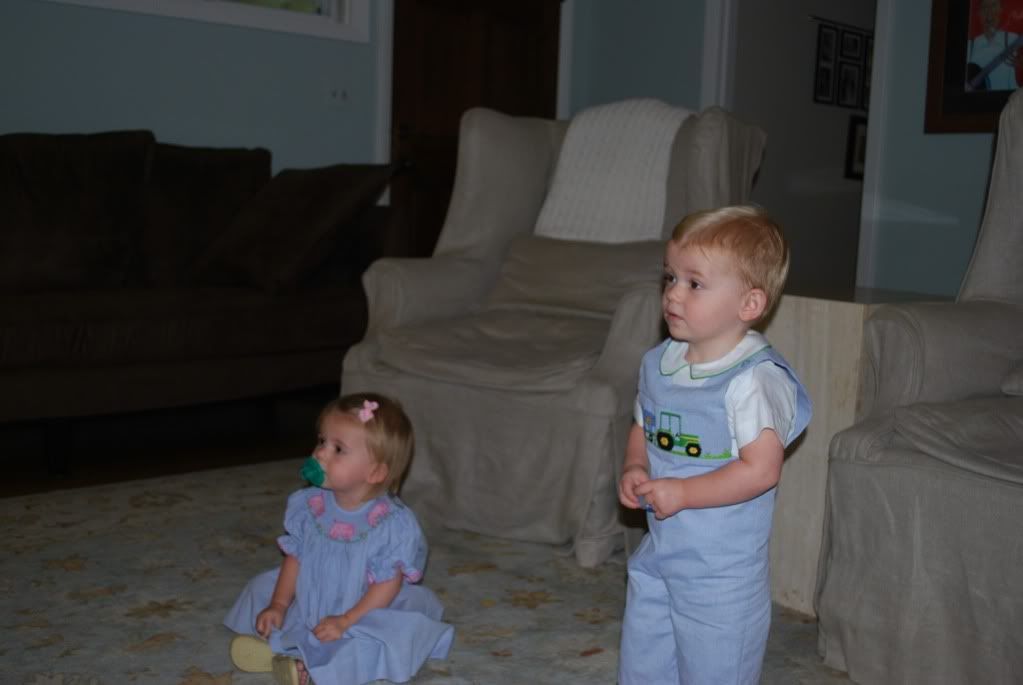 Davis was the mayor apparently...he not only refused to ride in the "bye-bye" cart, but he pushed everyone around 12 times. Non stop this one....whew.
Anyway, we are getting into our groove for the fall and I hoping for a smooth year ahead. My class at school seems good so far. Of course there are challenges, but who doesn't have challenges these days. I love my friends at school and love these babies at home. Life is Good right now.