One of my favorite things last summer was taking the twins on walks. We all loved it, BUT it seems like last summer was a lot cooler as well. We have not been out as much in our
stroller
this year, but the times we have, have been great. Oh how this view has changed in a year!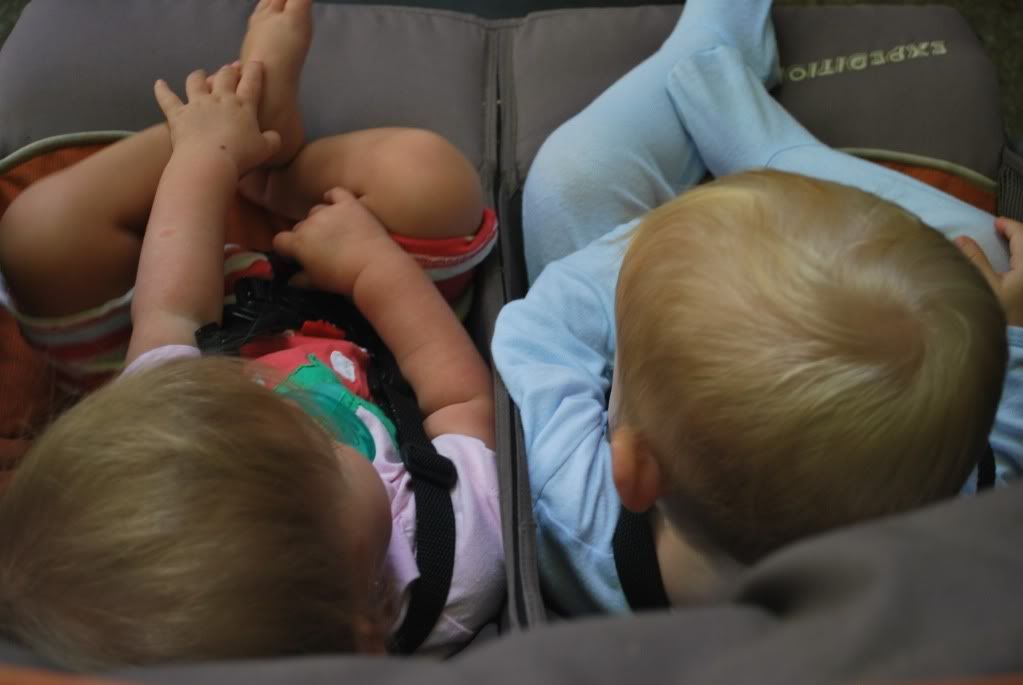 And OH how the fighting has begun between these two. If one baby is interested in something (a toy, bottle, parent, etc...) it gets the other one's attention and.....the fight begins! And yes, you heard me right, we are still on the bottle. I have taken it away except for one in the morning and one at night. Henley just loves that bottle -- I know I need to give it up, but it might be next week's battle.
This was just bothering for the sake of bothering. Davis LOVES to get a handful of Henley's hair and PULL, HARD! It is just not fair -- a) because he is bigger and b) because it HURTS! We have tried pulling his hair after he pulls hers and he's starting to get it, but wow these two are so different.
Oh but look at those faces! They are so fun and watching those different personalities grow together is something special. Even though we struggle with having two, I also can't imagine not having either one. They are dear souls....dear, but so different.
This is Davis waiting on some waffles. I love being able to relax and eat breakfast with them. It's so nice not to be putting on makeup, packing lunches all while throwing
b'fast
down
their
throats.
ahhhh
, summer.
Henley is always very intense when watching her "stories." The girl will stop in her tracks for an episode of
Backyardagains
. We try and limit her story intake some days, but the girl just lives for it. Maybe she'll have a great attention span? I know better, but what do you do?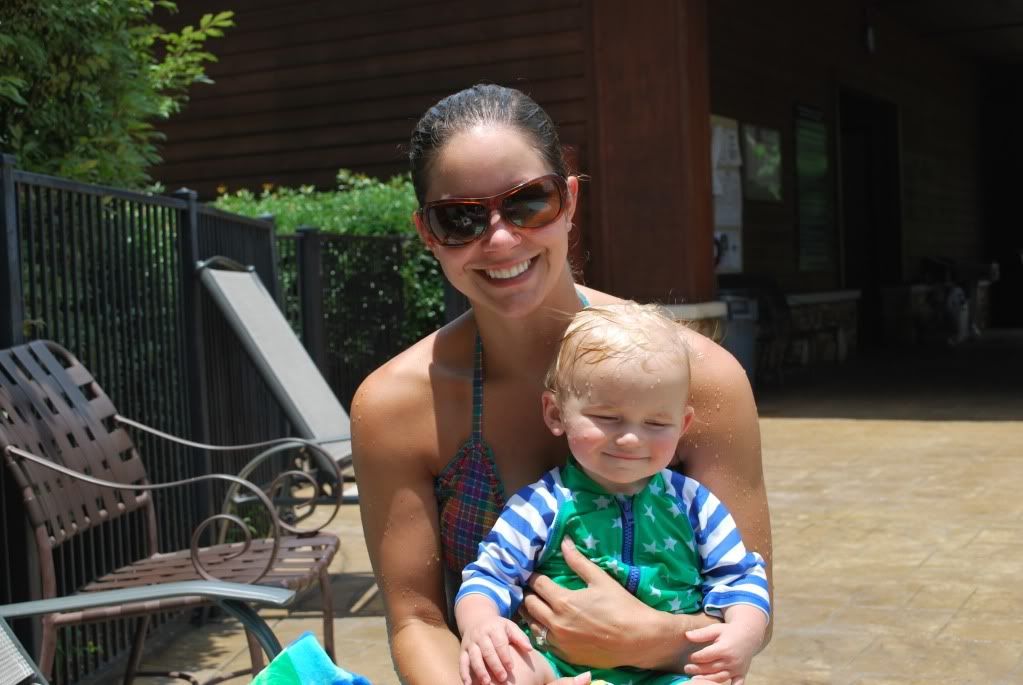 We had our annual summer trip to my friend Kelli's house/pool. I have learned we need an outing everyday and this was a good one! It wore them out. Of
course
, we also wore Kelli out but she was a good sport. Have I mentioned how HOT it is this summer? Please ignore the sweat sheen only 5 min out of the pool. Ridiculous!
We have a few more trips on the horizon before the dreaded month of August.
Boooo
! But no need to think about that now....Summer is HERE!